North Korea's Lazarus Group Is Likely Behind Blockchain Firm Harmony's $100 Million Theft
OpenSea's customers emails leaked to an outside party, Indian hackers have tried to steal documents in 35+ legal cases, GOP FCC Chairman asks Google and Apple to remove TikTok apps, much more
Metacurity is a reader-supported publication. To receive new posts and support my work, consider becoming a free or paid subscriber.
Blockchain forensics company Elliptic Enterprises said the state-backed North Korean Lazarus hacking group is likely behind the recent $100 million theft from California blockchain firm Harmony.
Elliptic said the hack bore similarities to the recent $600 million Ronin Bridge attack, attributed to Lazarus by the U.S. Treasury Department. The hackers targeted the username and password credentials of Harmony workers in the Asia Pacific region to break into Harmony's blockchain bridge.
While using automated laundering services, hackers moved the funds during Asia Pacific nighttime hours. All of these are signatures of Lazarus' attack methods. According to Elliptic, the hacker has already sent 41% of the $100 million to a Tornado Cash mixer, a service used to hide the transaction trail. (Margi Murphy / Bloomberg)
Related: CNBC, CoinDesk, CNBC, New York Times, EURACTIV.com, NK PRO, The Crypto Basic, The Hacker News, Tech-Economic Times, ibtimes.sg: Top News, CryptoPotato, U.Today, Teiss, Fortune, CryptoPotato, NDTV Gadgets360.com, The Guardian, The Financial Express
An employee of Customer.io, a platform for managing email newsletters and campaigns, leaked the list of NFT marketplace OpenSea's customers' emails to an outside party.
OpenSea said malicious actors might try to contact OpenSea customers via emails from domains similar to OpenSea.io, such as OpenSea.org or OpenSea.xyz. (OpenSea / CoinDesk)
Related: Bleeping Computer, TechCrunch, Startup Around, Blockworks, Decrypt, Crypto News, Cointelegraph
A trove of thousands of email records uncovered by Reuters reveals that in at least 35 legal cases since 2013, Indian hackers attempted to obtain documents from one side or another of a courtroom battle by sending them password-stealing emails. At least 75 U.S. and European companies, three dozen advocacy and media groups, and numerous Western business executives were the subjects of these hacking attempts.
The messages were often camouflaged as innocuous communications from clients, colleagues, friends, or family. Instead, they aimed to give the hackers access to targets' inboxes and, ultimately, private or attorney-client privileged information.
The data comes from two providers of email services the spies used to execute their espionage campaigns. The providers gave Reuters access to the material after it inquired about the hackers' use of their services; they offered the sensitive data on the condition of anonymity. Scylla Intel, a boutique cyber investigations firm, analyzed the emails, as did researchers from British defense contractor BAE, U.S. cybersecurity firm Mandiant, and technology companies Linkedin, Microsoft, and Google.
Among the law firms targeted were global practices, including U.S.-based Baker McKenzie, Cooley, and Cleary Gottlieb. Major European firms, including London's Clyde & Co. and Geneva-based arbitration specialist LALIVE, were also hit. In 2018, the Indian hackers tried to compromise more than 80 different inboxes at Paris-based Bredin Prat alone. From London to Lagos, at least 11 separate groups of victims had their emails leaked publicly or suddenly entered into evidence in the middle of their trials. In several cases, stolen documents shaped the verdict, court records show. (Raphael Satter and Chris Bing / Reuters)
Incredible reporting on the Indian hack-for-hire ecosystem by
@Bing_Chris
&
@razhael
.
reuters.com/investigates/s…
@Google
TAG &
@ShaneHuntley
helped vet the authenticity of
@Reuters
data & provided additional context from our own efforts to track & counter these groups. Must read👇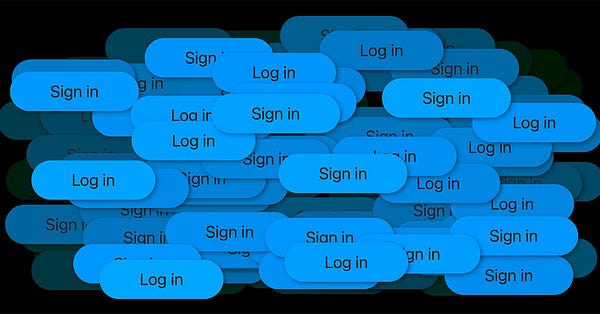 How mercenary hackers sway litigation battles
A trove of thousands of emails uncovered by Reuters reveals Indian cyber mercenaries hacking parties involved in lawsuits around the world – showing how hired spies have become the secret weapon of litigants seeking an edge.
reuters.com
In a letter to Apple and Google, Republican Federal Communications Commission member Brendan Carr asked the tech giants to remove Chinese-owned TikTok from their app stores, citing the security risks posed by the data collected by the short-form video site on American users.
Former President Donald Trump sought a broad ban on the popular app, but two separate federal court rulings ultimately blocked executive actions implementing his order. The U.S. military has banned its members from using TikTok on government-issued devices, citing the security risk. (John D. McKinnon / Wall Street Journal)
Related: iPhone in Canada Blog, SlashGear » security, ICIR, Fox Business, The Sun, RCR Wireless News, ExtremeTech, Input, TechWorm, geekinteger, HotHardware.com, SFist, Technology | The Hill, Philip Elmer DeWitt's Apple 3.0, Slashdot, BGR
Sébastien Vachon-Desjardins, a former Canadian federal public servant who pleaded guilty in Canada after a ransomware investigation that netted tens of millions of dollars worth of seized bitcoin, has now pleaded guilty to similar charges in the United States.
In January last year, Vachon-Desjardins was arrested by RCMP on allegations he was a crucial figure in an international ransomware ring known as NetWalker. In Florida court documents dated May 23, Vachon-Desjardins pleaded guilty to four charges. The government recommends he get a lesser penalty when he is sentenced. (CBC News)
Related: The Register, SC Magazine, BeInCrypto, TORONTO STAR, BBC News
Canada's national police force, Royal Canadian Mounted Police, has described for the first time how it uses spyware to infiltrate mobile devices and collect data, including by remotely turning on the camera and microphone of a suspect's phone or laptop.
The police agency outlined the techniques used by its Covert Access and Intercept Team in a document introduced in the House of Commons last week. Between 2018 and 2020, the RCMP said it deployed this technology in 10 investigations. (Maura Forrest / Politico)
Norway's NSM security authority blamed a "criminal pro-Russian group" for several DDoS attacks against some Norwegian institutions.
The attacks targeted private and public institutions offering essential services, the agency said but did not name any of those affected. The Norwegian Labour Inspection Authority website was unavailable on Wednesday, and Norwegian media reported that it had been among those subject to the attack. (Terje Solsvik / Reuters)
Related: Al Arabiya, The Record, Tech Xplore, The Hill, Bloomberg
Chinese university students who have studied English have been lured into working at a secretive technology company Hainan Xiandun, a company located on the tropical southern island of Hainan, that masked the true nature of their jobs: researching western targets for spying and translating hacked documents as part of Beijing's industrial-scale intelligence regime.
The application process included translation tests on sensitive documents from U.S. government agencies and instructions to research individuals at Johns Hopkins University, a key intelligence target. Hainan Xiandun is alleged by a 2021 US federal indictment to have been a cover for the Chinese hacking group APT40.
The FBI ought to disrupt the activities of Hainan Xiandun last July by indicting three state security officials in Hainan province, Ding Xiaoyang, Cheng Qingmin, and Zhu Yunmin, for their alleged role in establishing the company as a front for state-backed espionage. (Eleanor Olcott and Helen Warrell / Financial Times)
Researchers at Intezer have documented a new information-stealing malware dubbed YTStealer that targets YouTube content creators by stealing their authentication cookies.
The malicious tool is likely believed to be sold as a service on the dark web, with it distributed using fake installers that also drop RedLine Stealer and Vidar. "What sets YTStealer aside from other stealers sold on the dark web market is that it is solely focused on harvesting credentials for one single service instead of grabbing everything it can get ahold of," Intezer researcher Joakim Kenndy said. Another notable aspect of YTStealer is its use of the open-source Chacal "anti-VM framework" in an attempt to thwart debugging and memory analysis. (Ravie Lakshmanan / The Hacker News)
Related: Forbes, Bleeping Computer, Sensors Tech Forum, iTech Post, Security Affairs, Intezer
The European consumer organization BEUC said a French consumer group targeted Google and its peers in complaints to privacy watchdogs over the vast trove of users' data harvested via their Google accounts. The BEUC focused on Google's account sign-up process, which it says is unclear, incomplete, and misleading and frames the more privacy-friendly options as missing out on advantages.
In addition to the French consumer group, others in Greece, the Czech Republic, Norway, and Slovenia have complained to their data protection authorities. The German consumer body sent a letter to Google that could lead to a civil lawsuit, while consumer agencies in the Netherlands, Denmark, and Sweden have written to their privacy regulators alerting them about Google's practices. (Foo Yun Chee / Reuters)
Related: BBC News, Natasha Lomas – TechCrunch, The Hindu - Technology, Teiss, Telecompaper Headlines
Analysts at Zscaler say the Evilnum APT hacking group shows renewed signs of malicious activity, targeting European organizations involved in international migration.
The targeting and the timing coincided with the Russian invasion of Ukraine, with key migration organizations receiving malicious emails containing macro-laden documents. Using a backdoor, Evilnum captures machine snapshots and sends them to the C2 via POST requests, exfiltrating stolen data in an encrypted form. (Bill Toulas / Bleeping Computer)
The Cyber Police of Ukraine arrested nine members of a criminal group that operated over 400 phishing websites crafted to appear like legitimate EU portals offering financial assistance to Ukrainians.
The threat actors used forms on the sites to steal visitors' payment card data and online banking account credentials and perform fraudulent, unauthorized transactions like moving funds to accounts under their control. The estimated damage caused by this cybercrime operation is 100 million hryvnias, or approximately $3,360,000, stolen from roughly 5,000 victimized citizens. (Bill Toulas / Bleeping Computer)
Related: Infosecurity Magazine, Cyberpolice.gov.ua
Police arrested eight people suspected of being behind the secretive global phone network EncroChat during an operation in Spain, Dubai, and the Dominican Republic.
The string of arrests coordinated by Europol and French specialists comes two years after French police hacked into the encrypted messaging network used by thousands of high-end criminals to discuss drug deals, money laundering, and violence. The main target of the operation was a Canadian suspect called "Paul K," who is believed to be Paul Krusky, a Canadian tech expert who was integral to the early development and running of EncroChat. Police believe he was a key player in setting up and running EncroChat.  (Max Daly and Joseph Cox / Motherboard)
Related: Le Parisien
The deputy chief of Israel's IDF Unit 8200, "Col. U.," said that his intelligence agency warned the United States of attempts to hack the country's power plants in time to thwart the cyberattack.
Although this was not the first time these warnings to the U.S. have been made public, it was the first time a Unit 8200 official discussed sensitive cyber intelligence in public. (Yonah Jeremy Bob / The Jerusalem Post)
Related: Israel Hayom, Jewish News Syndicate
Israel National Cyber Directorate (INCD) Chief Gaby Portnoy said Israel is building a "cyber iron dome" which will elevate cybersecurity by using new mechanisms with cyber parameters that will "reduce cyberattacks, provide new big data and an AI overall approach to synchronize nationwide real-time detection… for ongoing cyberdefense efforts."
He also said that Iran has become Israel's dominant rival in cyber together with Hezbollah and Hamas, comments that were made a day after Iran's steel industry took one of its biggest cyber hits in history, bringing it to a grinding halt and only days after an Iranian cyberattack on Israel's siren early warning systems in Jerusalem and Eilat. (Yonah Jeremy Bob / The Jerusalem Post)
Related: The Register, Israel Defense, Jewish News Service
According to contract documents shared with The Intercept, Coinbase, the largest cryptocurrency exchange in the United States, is selling Immigration and Customs Enforcement a suite of features called Coinbase Tracer used to track and identify cryptocurrency users.
In August 2021, Coinbase sold a single analytics software license to ICE for $29,000, followed by a software purchase potentially worth $1.36 million the next month. Still, details of what capabilities would be offered to the agency's controversial Homeland Security Investigations division were unclear.
A new contract document obtained by Jack Poulson, director of the watchdog group Tech Inquiry, shows ICE now has access to various forensic features provided through Coinbase Tracer. Homeland Security Investigations, the division of ICE that purchased the Coinbase tool, could not be reached for comment. (Sam Biddle / The Intercept)
NATO member countries agreed at the Madrid Summit to create a new program to respond to cyberattacks quickly.
The "virtual rapid response cyber capability" comes after months of Russian cyberattacks in Ukraine as part of the war and amid concerns that Moscow may target the United States and other NATO countries in retaliation for assistance to Ukraine.
NATO reaffirmed a 2021 commitment that a cyberattack could (but would not automatically) trigger Article 5 of the North Atlantic Treaty, which would make it an attack against the alliance as a whole. It also pledged to work with the private sector to counter formally recognized threats in cyberspace by Russia and China and update NATO's command structure to reflect new cyber threats. (Maggie Miller / Politico)
Related: NATO, White House, NATO 2022 Strategic Concept
An investigation by Lockdown Privacy, the maker of an app that blocks online tracking, shows that Planned Parenthood's online scheduling tool could share people's location and, in some cases, even the method of abortion they selected with big tech companies.
Planned Parenthood's web scheduler can share information with various third parties, including Google, Facebook, TikTok, and Hotjar, a tracking tool that says it helps companies understand how customers behave. These outside companies receive data, including IP addresses, approximate Zip codes, and service selections, which privacy experts worry could be valuable to state governments looking to prosecute abortions.
Planned Parenthood spokeswoman Lauren Kokum said the organization uses trackers for its marketing efforts. She did not respond to questions about whether the organization plans to remove the marketing analytics from its scheduling page given new state-level abortion bans or why trackers were running on the scheduling page in the first place. (Tatum Hunter / Washington Post)
The Justice Department has charged three defendants in Oklahoma, Raymond Bradly Pearce, Dusti O. Pearce, and Jason M. Hines, for allegedly selling over $88 million of software licenses belonging to Avaya Holdings Corporation. They all now face 14 counts of wire fraud and money laundering.
The defendants are accused of stealing software licenses from ADI (Avaya Direct International) and selling them to thousands of companies worldwide that used them to unlock features of "Avaya IP Office" telephone systems. According to the Justice Department, Brad Pearce, a customer service employee at Avaya, abused his administrator privileges to generate ADI software license keys and sell them to Hines, an authorized Avaya reseller. Pearce's wife, Dusti, is also accused of participating in the operation by handling the accounting and managing the financial aspects of the business, being fully aware of its illicit nature. (Bill Toulas / Bleeping Computer)
Related: Justice Department, The Register
Mozilla Firefox 102 was released with a new privacy feature that strips parameters from URLs that are used to track you around the web.
Mozilla has added the new 'Query Parameter Stripping' feature that automatically strips various query parameters used for tracking from URLs when you open them, whether that be by clicking on a link or simply pasting the URL into the address bar. (Lawrence Abrams / Bleeping Computer)
Related: Candid.Technology, 9to5Mac, gHacks, Digital Trends, Neowin
Several cybersecurity startups, one of the hottest sectors for venture capitalists, are facing layoffs as the economy continues to head into the doldrums.
IronNet, a Virginia-based network security company, announced plans to let go of 55 workers, or 17% of its workforce. Likewise, OneTrust, a four-year-old Atlanta-based startup that helps companies manage privacy, security, and governance requirements, cut 950 staff or 25% of its workforce.
U.S.-Israeli late-stage cybersecurity startup Cybereason said it had laid off 10% of its workforce, or around 100 workers. New York-based security startup Deep Instinct laid off a reported 10% of its workforce, while security startup Automox laid off 75 people or about 18% of its total headcount. New York-based security startup Deep Instinct laid off a reported 10% of its workforce, while security startup Automox laid off 75 people or about 18% of its total headcount. (Carly Page / TechCrunch)
techcrunch.com/2022/06/29/cyb…
- should surprise no-one. It's a highly overfunded segment w/very little differentiation between startups w/in the sub segments. B rounds are going to be challenging and for those in the later rounds, I would expect a headcount trim at a minimum.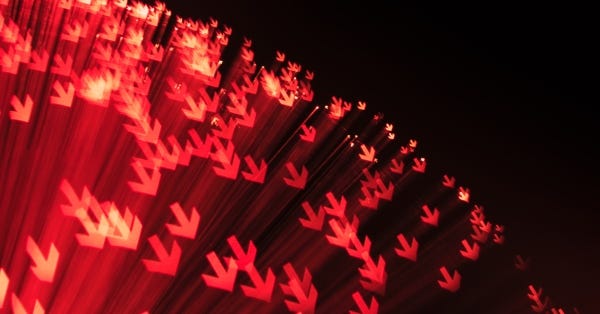 Cybersecurity startups, once the VC darling, hammered by layoffs – TechCrunch
Thousands have been laid off, despite startups raising huge amounts of cash and VC investments increasing year-over-year.
techcrunch.com