Meta Countered Tactics by Russia and Belarus to Target Ukrainian Soldiers
Microsoft disrupted attacks against Ukrainian targets, Fin7 member sentenced, North Carolina A&T State hit by ALPHV ransomware attack, Bitcoin tracers took down biggest child sex abuse site, more
Metacurity is a reader-supported publication. To receive new posts and support my work, consider becoming a free or paid subscriber.
In a new report, Facebook's parent company Meta said that it discovered and countered new tactics deployed by Russia and Belarus to target Ukrainian soldiers and civilians, including posing as journalists and independent news outlets online to push Russian talking points. The efforts sought to hack dozens of Ukrainian soldiers' Facebook accounts and run coordinated campaigns to get posts by critics of Russia removed from social media.
Meta said the efforts by a hacking group known as "Ghostwriter," which experts believe is linked to Belarus, were successful in a handful of cases. Meta also noted that actions by groups linked to the Russian and Belarusian governments appeared to intensify shortly before the invasion. The company said it had removed a network of about 200 accounts operated from Russia that repeatedly filed false reports about people in Ukraine and Russia to get them and their posts removed from the platform. (Donie O'Sullivan and Sean Lyngaas / CNN)
Related: The Verge, Meta, Security Week, Ars Technica, RT USA, Gizmodo, Washington Post, New York Times, Associated Press Technology, LA Daily News, Reddit - cybersecurity, Engadget
cnn.com/2022/04/07/tec…
"Many of the targeted Twitter and Facebook accounts were not verified, which made it harder to recover the accounts of organizations that were, for example, raising money and coordinating medical supplies in response to the Russian invasion"
#Anonymous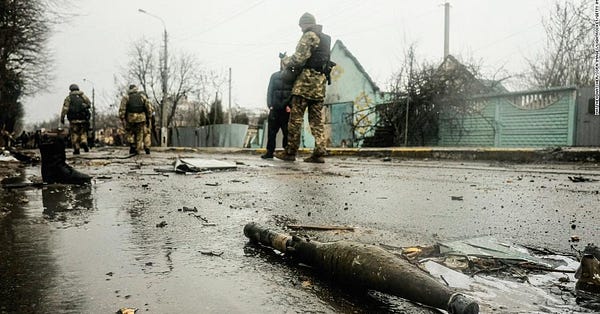 Ukrainian soldiers' Facebook accounts targeted by hackers, Meta says
Facebook parent company Meta detailed Thursday an array of shady cyber tactics that it says groups linked to Russia and Belarus are using to target Ukrainian soldiers and civilians.
cnn.com
Microsoft has successfully disrupted attacks against Ukrainian targets coordinated by the Russian APT28 hacking group (also tracked as Strontium and Fancy Bear) after taking down seven domains used as attack infrastructure.
On April 6, the company obtained a court order authorizing it to take control of seven internet domains Strontium was using to conduct these attacks. They subsequently redirected these domains to a sinkhole controlled by Microsoft, enabling the company to mitigate Strontium's current use of these domains and issue victim notifications. (Sergiu Gatlan / Bleeping Computer)
Related: Bleeping Computer, Neowin, SiliconANGLE, Microsoft on the Issues, Business Standard, CIO News, Radio Free Europe / Radio Liberty, Asia One Digital, CBC, NDTV Gadgets360.com, SiliconANGLE, Techradar, TechDator, Security Affairs, The Hacker News
A U.S. judge sentenced Denys Iarmak, a high-level member of the criminal hacking group FIN7, to five years in prison.
According to court documents, Iarmak served as a high-level hacker, whom the group referred to as a "pen tester" for FIN7. He was arrested in Bangkok, Thailand, in November 2019 at the request of U.S. law enforcement. Iarmak is the third member of the FIN7 group to be sentenced in the United States. (Tonya Riley / Cyberscoop)
Related: Justice.gov, UrduPoint, DataBreaches.net, The Register - Security, Dark Reading, Bleeping Computer, Associated Press Technology
Mandiant and CrowdStrike, two of the most prominent U.S. cybersecurity companies, struck a deal to work more closely together, extending a trend of cooperation among companies and government agencies battling sophisticated spying and ransomware operations.
Both companies have achieved stature in the cybersecurity world for identifying and analyzing the most dangerous threat groups, especially those connected to government agencies in Russia, China, Iran, and North Korea. Google agreed last month to buy Mandiant for $5.4 billion, and it was a key early investor in CrowdStrike, but both sides said they had been talking about increased collaboration before the latest deal. (Joseph Menn / Washington Post)
Related: SC Magazine, CSO Online, Business Wire Technology: Security News, Motley Fool, CrowdStrike
North Carolina A&T State University, the largest historically black college in the U.S., was recently struck by a ransomware attack from a group called ALPHV, sending university staff into a scramble to restore services last month, according to the school's newspaper.
The breach occurred the week of March 7 while students and faculty were on spring break. Systems taken down by the intrusion included wireless connections, Blackboard instruction, single sign-on websites, VPN, Jabber, Qualtrics, Banner Document Management, and Chrome River, many of which remained down when the student newspaper published its story two weeks ago. (Dan Goodin / Ars Technica)
Related: The A&T Register, The Record
The Food and Drug Administration Center for Devices and Radiological Health issued revised draft cybersecurity guidance for medical devices, including recommendations for designing devices with cybersecurity in mind and FDA guidance for premarket submissions for devices with risks.
The FDA solicited input on its guidance in response to the rapid evolution and scope of connected digital medical and Internet of Things (IoT) devices, especially with the increased electronic exchange of health information through medical devices. The FDA first issued premarket guidance in 2014, later updating it in 2018 to meet the continuously evolving landscape. (Jessica Davis / SC Media)
Related: FDA, Becker's Hospital Review
WhatsApp is rolling out changes that disable by default media saving for chats with disappearing messages turned on.
The change is now rolling out to both iOS and Android users. (Oliver Haslam / iMore)
Related: WABetaInfo, Android Police, Digital Information World, The Sun, MacRumors, Times of India, Phandroid
In 2017, federal authorities arrested a man in a middle-class suburb of Atlanta as part of an investigation that took down the world's largest child sex abuse site, Welcome to Video.
The law enforcement operation destroyed the myth that cryptocurrency transactions can't be traced. The investigators pursued the case like they do any other criminal transaction by following the money. The constellation of Bitcoin addresses that Welcome to Video had generated on the blockchain laid out a vast, bustling nexus of both consumers and, far more critical, producers of child sexual abuse materials. (Andy Greenberg / Wired)
All three of the Isle of Wight Council's car parks were hacked to display porn sites last weekend.
The local authority said: "We are saddened to learn that a third-party web address displayed on our electric vehicle (EV) signage appears to have been hacked. (Jess Sharp / Sky News)
Web3 and blockchain security company CertiK raised $88 million in its Series B3 venture funding round.
Insight Partners, Tiger Global and Advent International led the round with participation from Goldman Sachs and existing investors such as Sequoia and Lightspeed Venture Partners. (Jacquelyn Melinek / TechCrunch)
Related: The Block, Business Wire Technology: Security News, Web3 is going just great, CryptoSlate, CryptoPotato, SiliconANGLE
Irish mobile and cloud security specialist CWSI raised funding of €21 million (around $22.8 million) and acquired Utrecht-based mobility and security specialist BLAUD.
Castlegate Investments led the round, which comprised debt finance and equity investment. (Megha Paul / Tech.eu)
Related: Silicon Republic
Image by Oleg Mityukhin from Pixabay