FBI Director Wray Says TikTok APIs Are a National Security Concern
JabberZeus crew leader arrested in Switzerland, Mastodon password-stealing exploit devised, Novel attack against spacecraft systems disclosed, Twitter is working on E2E for DMs, much more
Check out my latest CSO column that examines a new online kill chain model developed by Meta.
During a House Homeland Security Committee hearing on worldwide threats, FBI Director Christopher Wray told Congress he is "extremely concerned" that Beijing could weaponize data collected through TikTok, the popular video app owned by the Chinese company ByteDance.
Wray said that application programming interfaces, or APIs, that ByteDance embeds in TikTok are a national security concern since Beijing could use them to "control data collection of millions of users or control the recommendation algorithm, which can be used for influence operations."
Because Beijing forces companies to "basically do whatever the Chinese government wants to do in terms of sharing information or serving as a tool of the Chinese government … that's plenty of reason by itself to be extremely concerned" about TikTok and the more significant threat posed by Chinese cyber aggression, he said. (Suzanne Smalley / Cyberscoop)
Related: Washington Free Beacon, WashingtonExaminer.com, cybersecurity | The Hill, The Record by Recorded Future, Bloomberg, Homeland.House.Gov
Vyacheslav "Tank" Penchukov, the accused Ukrainian leader of the notorious JabberZeus cybercriminal group that stole tens of millions of dollars from small to mid-sized businesses in the United States and Europe, has been arrested in Switzerland, according to multiple sources.
According to multiple sources, Penchukov was arrested in Geneva, Switzerland, around three weeks ago as he was traveling to meet his wife there. The JabberZeus crew's name comes from the malware they used, which was configured to send them a Jabber instant message each time a new victim entered a one-time password code into a phishing page mimicking their bank.
The JabberZeus gang targeted primarily small to mid-sized businesses. They were an early pioneer of so-called "man-in-the-browser" attacks, malware that can silently siphon any data that victims submit via a web-based form. (Brian Krebs / Krebs on Security)
Related: Bank Info Security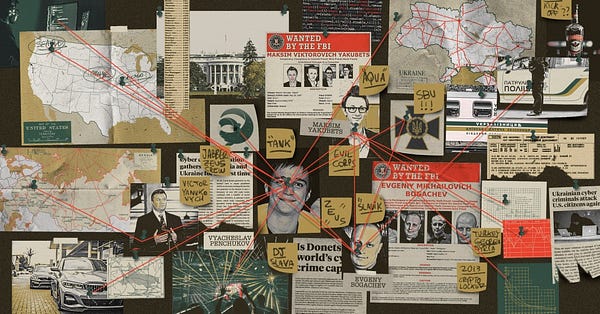 technologyreview.com
Inside the FBI, Russia, and Ukraine's failed cybercrime investigation
Russia and Ukraine promised to cooperate and help catch the world's most successful hackers. But things didn't quite go to plan.
Portswigger security researcher Gareth Hayes discovered that users on Mastodon, the hot alternative to Twitter, could change their preferences to support HTML in their toots and developed a workable exploit that relied on collecting credentials and re-posting the vector for each user.
He reported this vulnerability to Mastodon, which initially suggested the flaw may be specific to the Glitch fork used by infosec.exchange. However, Mastodon then released Mastodon 4.0.1, 3.5.5, and 3.4.10 to mitigate the issue. (Gareth Hayes / Portswigger)
Academics from the University of Michigan, the University of Pennsylvania, and the NASA Johnson Space Center disclosed a novel attack dubbed PCspooF
against a crucial piece of technology called time-triggered ethernet (TTE) used in safety-critical infrastructure that powers spacecraft and aircraft.
The technique is designed to break TTE's security guarantees and induce TTE devices to lose synchronization for up to a second, a behavior that can even lead to uncontrolled maneuvers in spaceflight missions and threaten crew safety. TTE is one of the networking technologies that are part of a mixed-criticality network wherein traffic with different timing and fault tolerance requirements coexist in the same physical network.
The mixed-criticality approach puts a lot more pressure on the design of the network to provide isolation. PCspooF provides a way for a malicious non-critical device to break this isolation guarantee in a TTE network. The academics' research shows that using common hardware in a system engineered to provide strict isolation assurances can sometimes defeat those protections. (Ravie Lakshmanan / The Hacker News)
Related: University of Michigan News, eSecurity Planet, The Register, The Hill, Security Week
Twitter owner Elon Musk ignored warnings from Twitter's trust and safety team about the resulting widespread hoaxes and other damaging consequences when he rolled out his failed paid verification scheme.
A seven-page list of recommendations intended to help Musk avoid the most prominent and damaging consequences of his plans for Blue said, "Motivated scammers/bad actors could be willing to pay … to leverage increased amplification to achieve their ends where their upside exceeds the cost." Impersonation of world leaders, advertisers, brand partners, election officials, and other high-profile individuals represented another P0 [highest] risk, the team found. (Casey Newton and Zoe Schiffer / The Verge)
Related: 9to5Mac, Mint, The Platformer, Ars Technica
App researcher Jane Manchun Wong said that Twitter is working on end-to-end encryption for direct messages sent over the social network.
"Seeing signs of the feature being worked on in Twitter for Android," wrote Wong in a tweet, accompanied by code strings highlighting references to encryption keys. Twitter CEO Elon Musk later replied to Wong's tweet with a winking face emoji – a heavy hint that the feature is indeed in development. (Tim Hardwick / MacRumors)
Related: Benzinga, Cyber Kendra, Research Snipers
The Federal Trade Commission (FTC) postponed for six months the bulk of new cybersecurity mandates for mortgage brokers, car dealers, and payday lenders that were set to come into effect in early December.
The FTC said it was heeding concerns that there aren't enough qualified personnel in the private sector to implement the new requirements, giving the non-banking financial institutions that come under its purview until June 9 to comply.
Industry lobbyists, including the National Automobile Dealers Association and ACA International, representing debt collectors, asked the agency in July for a 12-month delay. "With every organization (not just financial institutions) vying for the same scarce talent, it is extremely difficult to fill open requisitions for positions that are crucial to an effective information security program," the associations wrote. (Prajeet Nair / Gov Info Security)
Related: FTC
A joint directive issued on Nov. 9 by China's National Health Commission and other health-related agencies calls for the installation of "dynamically managed electronic health records and universal electronic health codes for every resident" by 2025, sparking fears that the planned "universal health code" will become yet another tool for controlling the country's citizens.
The directive means that the healthcare records of every individual in mainland China will be digitized, linked to their national ID card number via a national platform, and integrated with a unified health code that can be widely shared among hospitals, clinics, and, potentially, government agencies.
California-based healthcare practitioner Chen Guodong said the move could violate patient confidentiality. "If your medical information can be freely shared with others or easily obtained by a government, this will have a massive impact on your marriage, employment and higher education prospects," Chen said. (Sun Cheng and Wang Yun / RFA)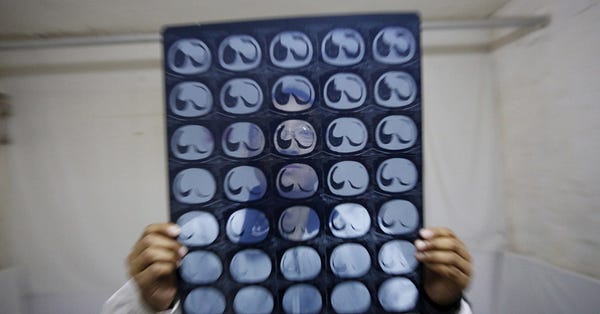 rfa.org
Planned 'universal health code' linked to health data platform sparks fears in China
The healthcare records of 1.4 billion people will be linked to their national ID cards under the data-sharing plan.
Researchers from Varonis Threat Lab say that multiple security vulnerabilities in Zendesk's web-based customer relationship management (CRM) platform could have allowed attackers to access sensitive information from potentially any customer account.
The researchers discovered the issues, specifically an SQL injection vulnerability and a logical access flaw, in Zendesk Explore, a component of Zendesk's platform. Varonis worked with Zendesk to fix the flaws, with the company pushing out a patch that required no customer action "in less than one work week," the researchers said. They added that there is no evidence that the vulnerabilities were exploited before the fix was issued. (Elizabeth Montalbano / Dark Reading)
Related: Security Brief Asia, The Hacker News, Varonis Threat Lab
Google announced it will begin rolling out the Privacy Sandbox system on a limited number of Android 13 devices starting in early 2023.
The Privacy Sandbox for Android is a set of technologies Google introduced in February this year, aiming to limit the tracking of users while still providing advertisers with viable performance-measurement options. (Bill Toulas / Bleeping Computer)
Related: Android Police, 9to5Google, 9to5Google, BGR
Metacurity is a reader-supported publication. To receive new posts and support my work, consider becoming a free or paid subscriber.
The personal details of sexual abuse victims, including names and addresses, appeared on the Suffolk (UK) Police website but were quickly taken down, the police department said.
Other details, including birth dates and the alleged sexual offenses committed, were also published on the website. Support organization Suffolk Rape Crisis warned such a leak "could put women at threat of further violence. Survivors of sexual violence who have reported to the police are entitled to lifetime anonymity," the charity said. (William Warnes / East Anglian Daily Times)
Related: Daily Mail, ITV Hub, BBC News
The U.S. intelligence community has begun an effort to stop spies and hackers from China and elsewhere from accessing American academic research on emerging technologies.
New counterintelligence guidance, developed in consultation with scientific researchers and federal agencies, focuses on best practices for academic institutions working on artificial intelligence, biotech, autonomous systems, quantum, and semiconductors. It carries no regulatory heft. 
The Office of the Director of National Intelligence has issued the guidance, which it calls Safeguarding Science, to provide advice on topics such as stopping insider threats, safeguarding supply chains, detecting phishing attempts, and following protocols for overseas travel. (Katrina Manson / Bloomberg)
Related: ODNI